Admin
What Are Sport Clips, And What Do They Offer
January 13, 2023
Sport Clips is a salon that specifically caters to men's hairstyles and grooming needs. They provide numerous services, from simple haircuts to fancy haircuts and massage services. Most locations also have televisions tuned to sports channels, so you can catch up on the latest game while you get your haircut. In addition, Sports Clips offers a loyalty program that offers discounts and rewards to frequent customers. Whether you're looking for a new hairstyle or just a place to relax and watch the game, Sport Clips is a great option.
The Benefits Of Getting A Haircut At A Sport Clips Location
Sport Clips is a haircutting chain that was established in 1993. While getting a haircut at Sport Clips may seem like a frivolous expense, there are several benefits to getting your haircut at one of their locations.
Watch Sports & Get Your Haircut
You will appreciate watching your favorite teams while you get your haircut if you love sports. All Sport Clips locations have televisions that show sporting events. So, if there is a big game that you do not want to miss, you can still catch it while getting your haircut.
You Can Get An MVP Treatment
The MVP treatment is Sport Clips' version of a traditional shampoo and head massage. It also includes a hot towel wrap and scalp massage. After a long day or week, the MVP treatment is the perfect way to unwind.
You Will Support Military Veterans
Sport Clips supports the Help a Hero campaign, which provides scholarships to military veterans to attend cosmetology school. So, when you get your haircut at Sport Clips, you will support military veterans as they start their new careers.
How It Became A Popular Haircut Place For Men
Sport Clips is considered a national hair care salon franchise for men, boys and women. Since then, it has expanded to over 1,700 locations around the country. The concept is simple – provide an enjoyable sports-themed haircut experience for men in a comfortable and masculine environment.
Today, sport clips are the largest provider of hair care services for men in the United States, with over 30% market share. Sports clips have been ranked #9 in Entrepreneur magazine
Sport clips continue to grow through new store openings and same-store sales increases. Sport clips are not only a great place to get a haircut – it's a refreshing experience.
The Different Services That They Offer
Sport Clips Offers Much More Than Just Haircuts.
They offer a complete variety of services created to satisfy the requirements of today's active man. From their legendary MVP experience to senior and military discounts, they offer something for everyone.
Through their online check-in, it's simple to find their location and suitable time you.The services include
MVP – Haircut, Neck & Shoulder Massage, Massaging Shampoo, Steamed Towel.
VARSITY – Precision Haircut
SR VARSITY
JR VARSITY
BUZZCUT
DETAILED HAIRCUT and much more
What Is MVP At Sports Clips?
MVP is an excellent way to get the most out of haircuts at spoclips. With MVP, you'll get a precision haircut from a highly trained stylist, plus a relaxing shampoo and conditioning treatment after a long day at work or a hard workout; MVP is the ideal way to pamper yourself. MVP includes
⦁ Relaxing shampoo
⦁ Hot steamed towel
⦁ Signature Scent
⦁ Some of the challenges they have encountered over the years.
⦁ Since sports clips opened its doors in 1993, the company has faced several challenges.
Remaining relevant in a market that becomes more competitive has been one of the major problems. Several new players have been entering the space recently, offering customers more choices. Sports clips have responded by constantly innovating and evolving its offerings.
The difficulty in attracting and keeping great talent has been another issue. Sport clips offers competitive compensation and benefits packages to attract the best stylists. The company also invests heavily in training and development so that its stylists can provide the highest quality service possible.
Despite the challenges sport clips have faced, it continues to be a leader in the hair care industry.
How has their marketing helped them to grow over the years?
The company has been successful due to its unique marketing strategy, focusing on sports-themed haircuts and providing a great customer experience.
The company has also been successful due to its commitment to innovation, always looking for new ways to improve its products and services.
Sports Clips has expanded its reach recently by offering online appointments and opening new locations in underserved markets.
The company will likely continue to rely on its tried-and-true marketing strategy to propel growth and acquire new customers as it expands.
Can A Woman Go To Sport Clips?
While the salon's target demographic is men, no formal policy prohibits women from getting their hair cut at Sports Clips. A number of women frequently go to Sports Clips and get a variety of services, including styling, massages, and haircuts, at the salon. Whether you're looking for a simple trim or a more elaborate style, Sports Clips can accommodate your needs. So if you're wondering whether or not you can get your hair cut at Sports Clips, the answer is yes!
Some of their offers and tips for utilizing them
As every business promotes to market itself, sports clips also give promotions differently.
Free haircuts to military veterans
On Veterans Day, Sports Clips locations across the country offer free haircuts to military veterans and active-duty service members annually. This humble gesture expresses their appreciation to the men and women who have made significant sacrifices for the nation.
In addition to the free haircuts, Sports Clips also offers discounts on other services throughout the year. For example, military personnel can receive 20% off any service on their birthday. These discounts are just a small way of saying "thank you" to the people who have served our country.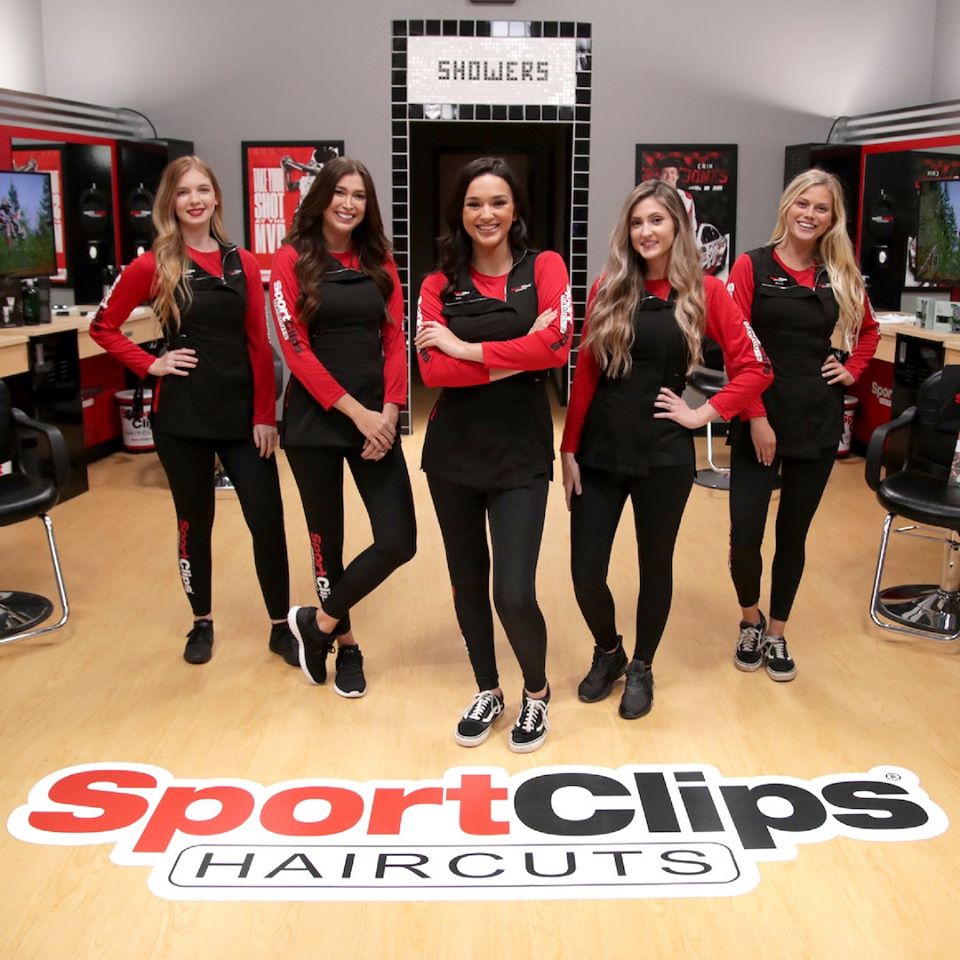 Sport Clips Help A Hero Scholarship
In support of Veterans Day, Nioxin has partnered with VFW's "Sport Clips Help a Hero Scholarship" Program to help active-duty military members and veterans pursue their education goals.
From October 29th through November 11th, for every Nioxin product purchased, $1 will be donated to the program. Veterans and active-duty military personnel seeking higher education can apply for financial assistance through the Sport Clips, Help a Hero Scholarship Program.
The programme has given more than 4,500 participants more than $5 million in scholarships since it began in 2013. This Veterans Day, show your support for our military heroes by purchasing Nioxin products. Together, we can help them achieve their educational dreams.
Conclusion
The next time you need a haircut, we hope you consider going to a Sports Clips location.
You will not only get a great haircut, but you will also be able to watch sports and relax with an MVP treatment.
You will also support military veterans through the Help a Hero campaign.
READ MORE:Everthing You Need to Know About Playfh
Discover
Popular Categories